Before Travelling
Have everything ready
When you are planning to work as a travel nurse, make sure you have all the right documents to support your profession. Here are some of the requirements that you will need to have ready:
a.) License
b.) Updated Immunization
c.) Your Application Form
d.) Updated Resume
e.) Nursing Certifications
f.) References
You can ask your recruiter what other requirements/documents are needed.
Choose where you want to be
If you are a new travel nurse, one good tip I can give you is to start near your area. The downside of being a travel nurse especially to the new ones is the feeling of loneliness. Give yourself some time to adjust.
You can also choose a farther place where you have friends/relatives. That way you won't feel homesick. Even though you are far, for example, a different state, having someone familiar near you makes you feel at ease.
Another option is working in a place where you visit frequently. A familiar location will also make you feel at ease.
Once you will get the hang of it, traveling to other states will not be so difficult for you anymore.
Pack Smart
When you have your documents ready and already know where to stay then you need to organize what you are going to bring.
Since a Travel Nurse usually lasts for 13 weeks, it is important that you need to bring along what is essential. Pack what is necessary to make your travel much easier. 3 months and a week is not a long time so just bring enough clothes to last for that span.
Do Your Research
Doing a bit of research about the company/hospital that hired you is good practice. You have to be fully equipped once you start working, and knowing the history of the company/hospital can put you in a better light from your employer.
Know about which area you are assigned to and how your future colleagues work. Learn about the rules and regulations so that you will be aware of what not to do. Some companies/hospitals have their own specific rules aside from the general guidelines to follow in healthcare businesses.
Choose Your Comfort Zone
As a new Traveling Nurse, you still have the option to choose your own apartment or place of temporary residency. Choose a place wherein you feel comfortable and safe. your agency will provide the rest.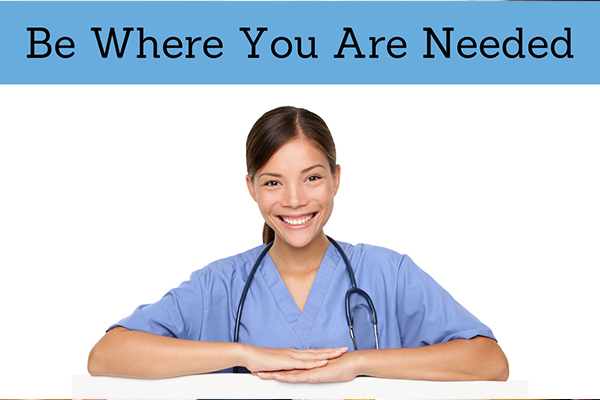 On Location
Explore The Area
Once you get to your location, the first thing to do is to explore the area. Learn about the routes going to and from your apartment. Learn about the nearest stores where you can purchase any essentials that you might need in your stay.
Also, ask your colleagues which areas to avoid. It is best that you need to ask the right people in this. Since you are new to the area, make sure that you have a list on which places are safe and which are not. You can ask your recruiter for advice too on which places to go.
Show Them What You Got
First impressions last. Once you start working, usually after orientation, be at your best. You are hired because you possess the skills that they need. Be confident but do not overstep your boundaries.
Remember that you are there to work temporarily, and you should always do your best no matter what the circumstance is.
Don't Be Afraid to Ask Questions
If you are not sure of one thing, do not be afraid to ask questions. You can always ask your colleagues especially those who are permanent RNs. They will provide you with the right answers since they would rather be asked than you figure out by yourself.
Adapt and Overcome
Each location has different auras/personalities. You must have the ability to adapt to different working conditions. This is one skill that is required of a Travel Nurse. There are some bumps in your Nursing Travel and the best way to pass is to overcome those challenges. It will only get better once you have done that.
Don't Take it Personally
There are instances wherein you will be doing the jobs the regular nurses won't do. It's natural that the new guy/lady will always be doing odd jobs. Don't take it personally, they have nothing against you. It has always been this way ever since.
Just do your best, you will still get paid the same amount in your contract. One good thing about doing your job well is when your new colleagues see that you are hardworking, they will accept you in no time.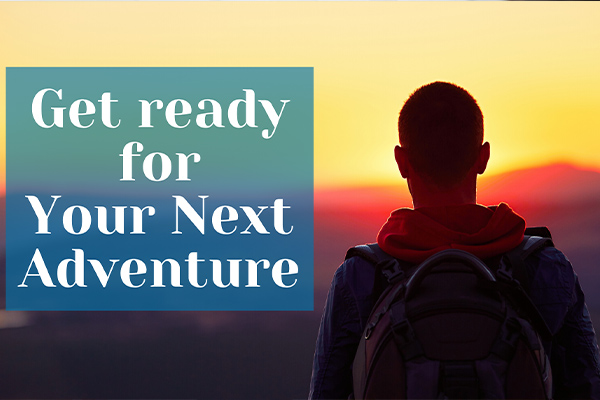 The Right Mindset
Have Fun
If you love your job and have fun doing it, then it is not a job anymore. It becomes a passion. Having the right mindset can make your tasks easier. Before you know it, 13 weeks is done and you can move on to the next location.
Be proactive and have fun while doing it.
Make New Friends
Even though it is just temporary, making new friends is permanent. Open your doors to meet new people especially your colleagues. Being friends with your colleagues also makes work a bit easier.
Think About Your Next Job
13 weeks fly by fast. Especially if you are enjoying your work. While on your 11th or 12th week, it is best practice to start looking for a job at another location. If you don't have any vacation plans or any other non-work events then get yourself prepped for another job.
Ask your recruiter if there any openings that are available. You can always give yourself a week-long break while waiting. Reward yourself for the job well-done.